Amps
MAROON AND GREY - SELMER AMPLIFIERS 1956 TO 1958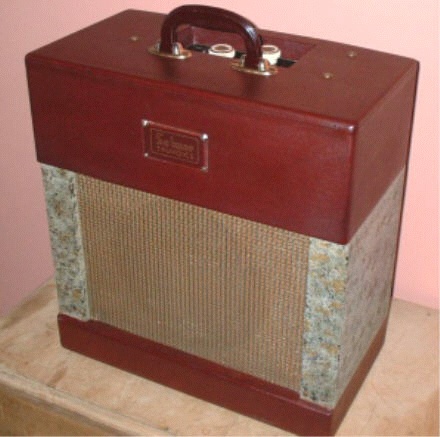 c1958 Selmer TV12 Amplifier owned by Simon Spicer.
---


The Selmer catalogues from 1957 and 1958 advertises guitar amplification, rather as a minor accessory to the Hofner electric guitars which seem to dominate the catalogues. These amps were now of a standardized appearance, and finished in dark maroon and grey. The "Truvoice" logo was predominant, rather than Selmer's own name, and the names given to the amplifiers are still simple letters and numbers based on the "TV" format used by Truvoice prior to this period. (See - "The First of the Many - 1930s to 1958" )
It is interesting to see that this range of "new" amps was advertised as having "built-in isolating transformers, making the amplifier virtually shockproof", a significant improvement on the basic mains rectification of earlier RSA/Truvoice amps. Nick Adams' VIDEO ON YOU-TUBE is strongly advised viewing for owners of the very early Selmer Truvoice amps.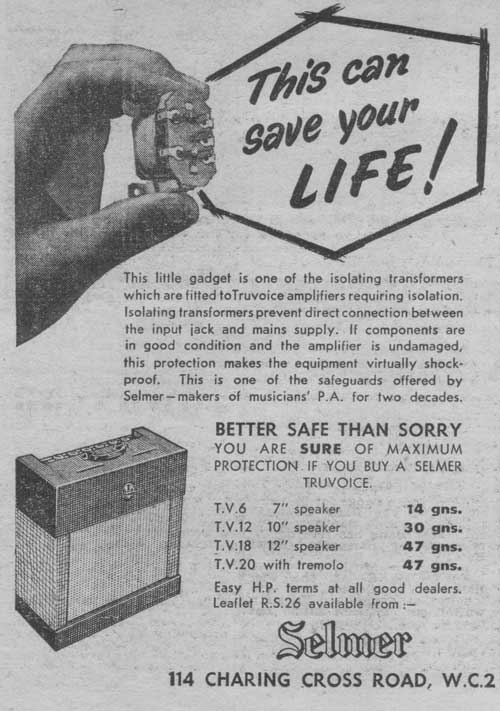 THE MAROON/GREY PERIOD (1956 - 1958):

---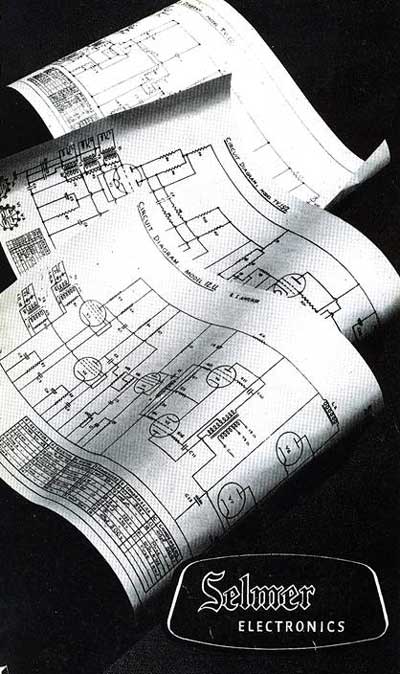 Cover of Selmer Electronics 1958 Catalogue, courtesy of Terry Eaton.
---
Proceed to THE RED/CREAM PERIOD (c1960 - 61)

Return to MAIN SELMER AMPLIFIER PAGE

Return to MAIN HOFNER GUITAR INDEX PAGE