WATKINS / WEM AMPLIFIERS
THE WEM TWIN 15 REFLEX BASS SPEAKER CABINET (1968)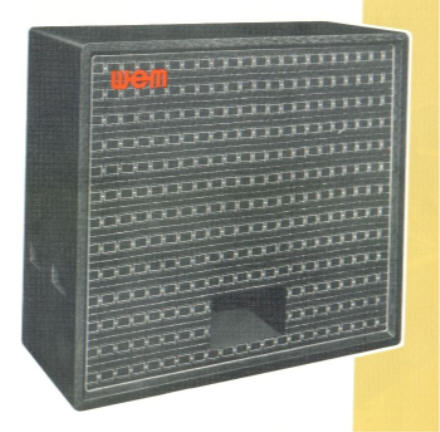 Two 15" Speakers operating in a reflex system for bass guitar handling up to 80 watts.
34.5" x 31.25" x 16" cabinet, with internal metal bracing to eliminate cabinet movement.
Also recommended for use in conjunction with a 4 x 12" cabinet for guitar amplifier output in excess of 100watts.

---