Amps

END OF THE LINE - SELMER SOLID STATE AMPLIFIERS IN THE LATE 1960's AND 70's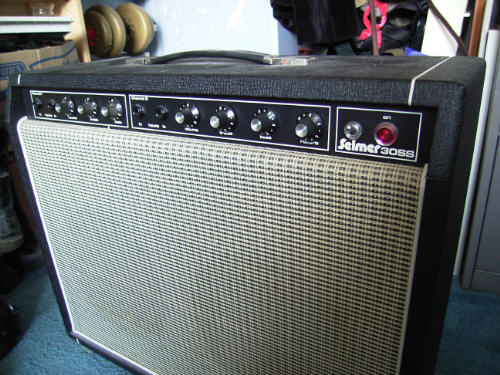 Our knowledge of Selmer's transistor based amplification is pretty sparse. Solid-state technology appears to have been introduced into the Selmer range around the second half of 1965, with the introduction of the Taurus 60watt combo amp, which looked similar to the Zodiac and Thunderbird of the same era. Professional-level solid state amplifier heads appeared in 1972.
Problems with reliability on the earlier models, together with the inevitable performance comparisons with valve amps led to the Selmer solid-state gear not being very successful. Perhaps this is why very few Selmer "Trannies" are around to-day.



---
COMBINATION AMPLIFIERS
AMPLIFIER HEADS, SPEAKERS, & PA EQUIPMENT

After Selmer had been taken over by Norlin, it would appear that all production was finally changed to solid state. An Equipment List found in the back of "Beat" Magazine from August 1979 lists solid state 100 and 200Watt bass heads, together with a selection of S.S. combos and speaker cabinets.

---
Return to SELMER AMPLIFIERS - MAIN INDEX PAGE