1951 PRE-PRODUCTION HOFNER MODEL 457/S ARCHTOP GUITAR
BODY DATE: 12/7/1951
COURTESY OF TEENU SAUER, HELSINKI, FINLAND: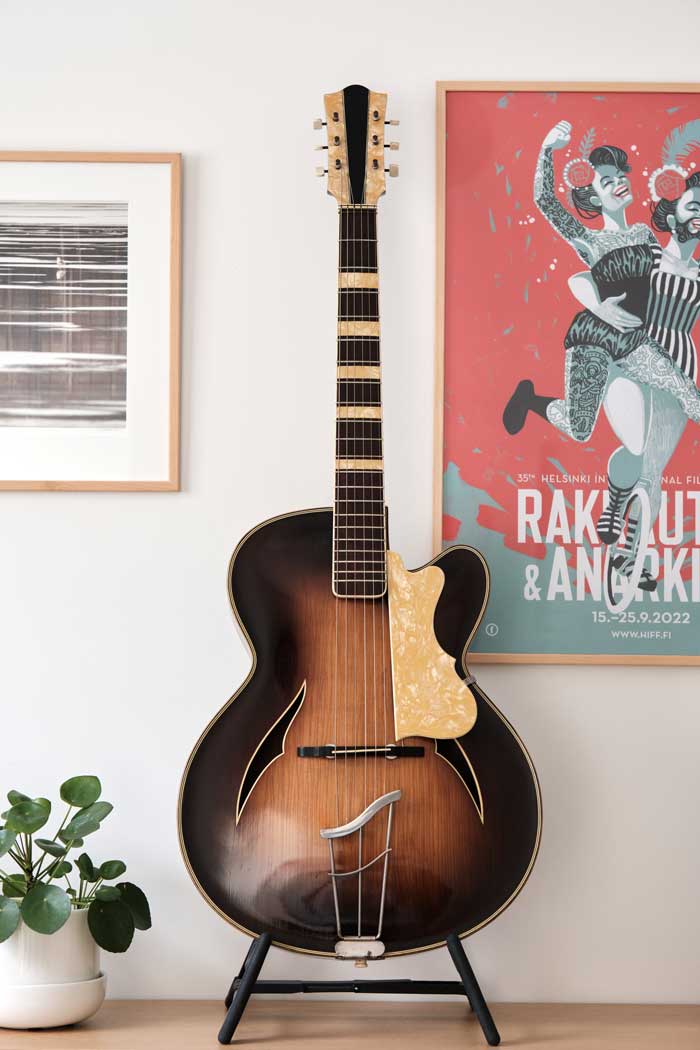 To all intents and purposes, this is a Hofner 457 model guitar, but with "sickle" soundholes instead of the usual F-holes fitted to the production 457 from 1952 onwards.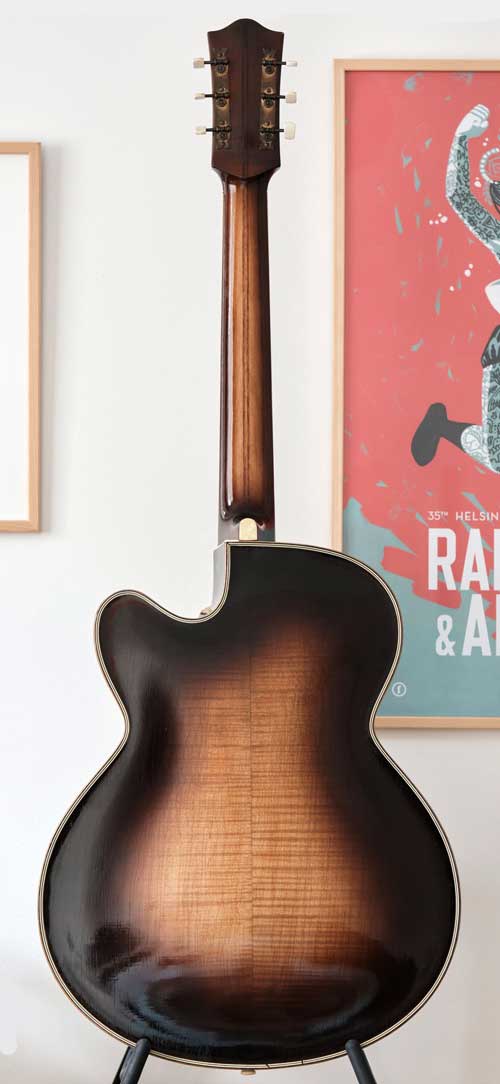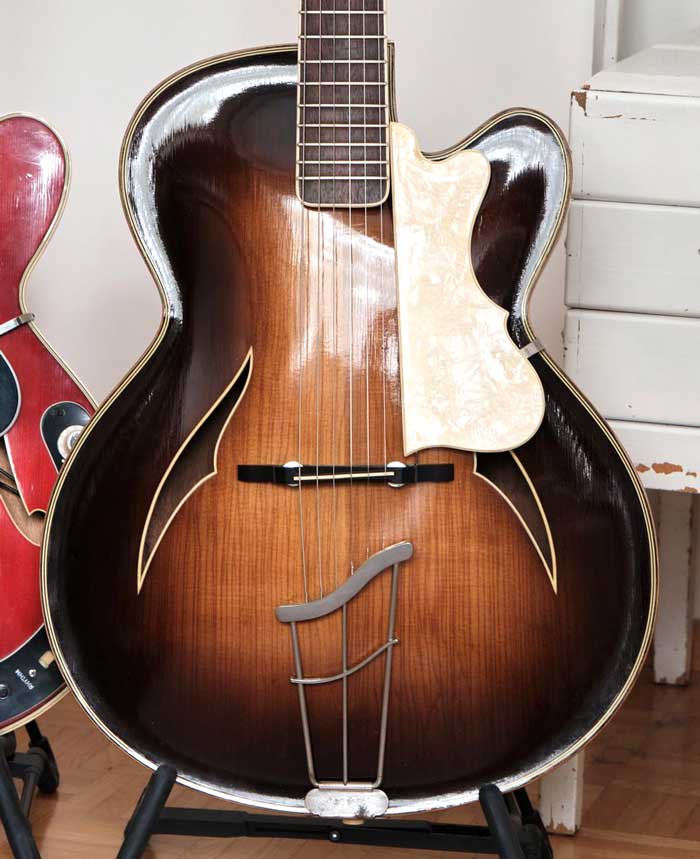 The reflections in this photo show up the carve of the solid spruce body top. Note also the unusual type of "Lyre" tailpiece fitted to this guitar and also the slightly oversized pickguard. There is no sign of the usual stamped "Hofner" body logo adjacent to the bridge.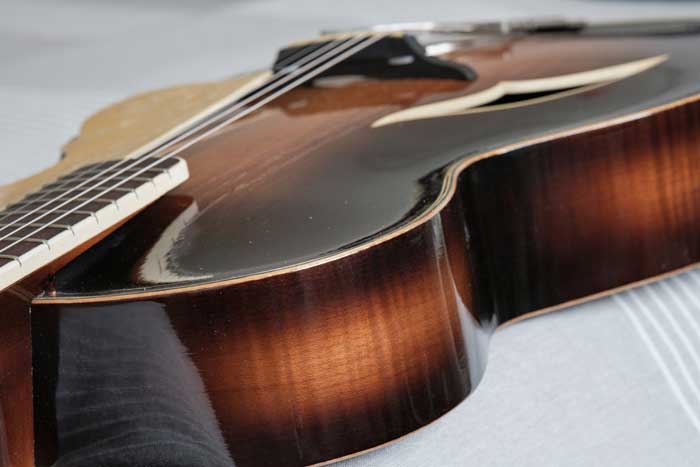 Note the lack of binding around the rims of the guitar's body - similar to the earlier versions of the 457 and President models.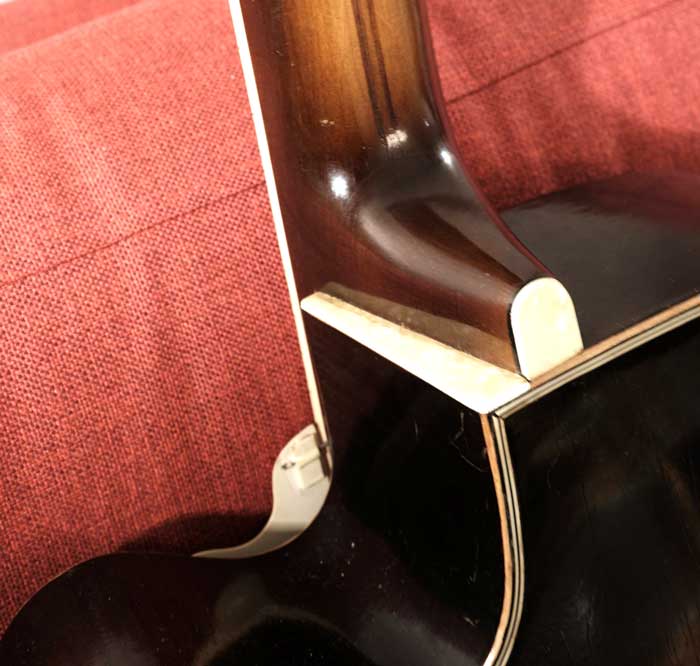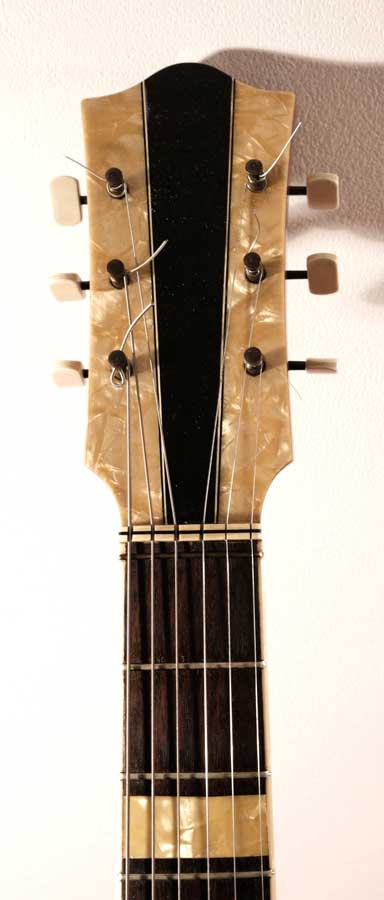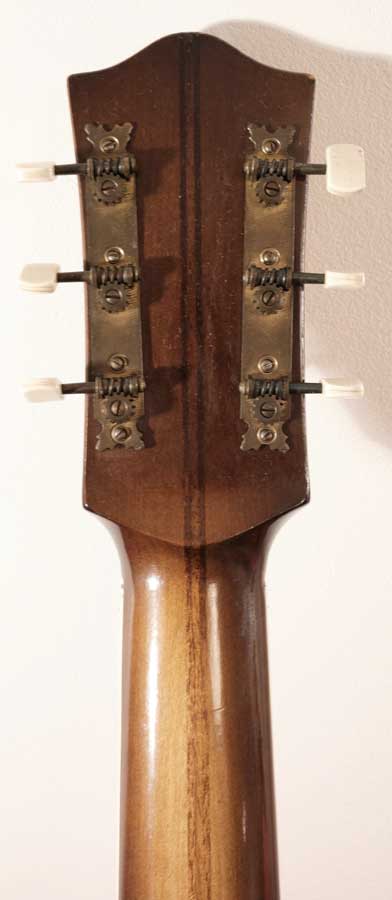 ---
Return to VISITORS' GALLERY - EUROPEAN/WORLD MARKET ARCHTOP GUITARS