1962/63 HOFNER MODEL 463/S/T3 ARCHTOP GUITAR
FITTED WITH PRE-AMP.
COURTESY OF MAX JUNGER, PYRAMID STRINGS, BUBENREUTH, GERMANY: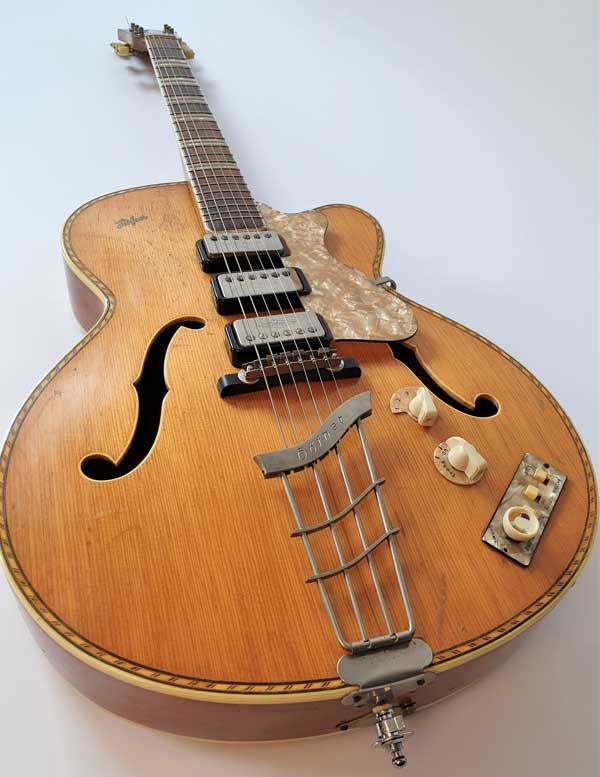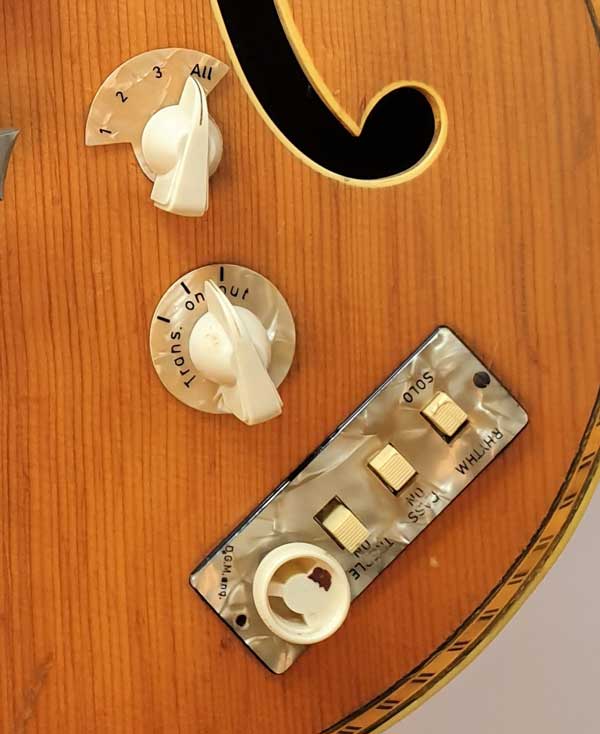 The top "chicken-head" controls the 4-way pickup selector. The lower "chicken-head" regulates and switches the active circuit pre-amp in or out.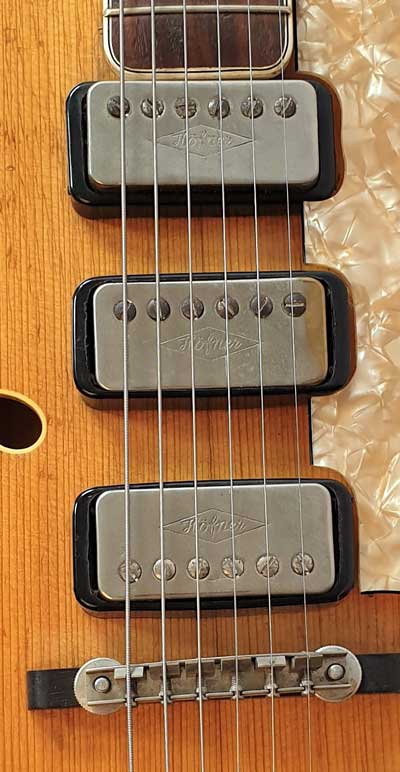 Three Type 510 "Diamond Logo" pickups, with a Hofner Type 72/23 "Micromatic" bridge first introduced in 1962/63.
---
Return to VISITORS' GALLERY - EUROPEAN & US DISTRIBUTED ARCHTOP GUITARS