c1967/68 HOFNER MODEL 459Z ACTIVE ELECTRIC GUITAR
COURTESY OF IVAN VENDOLA, ITALY: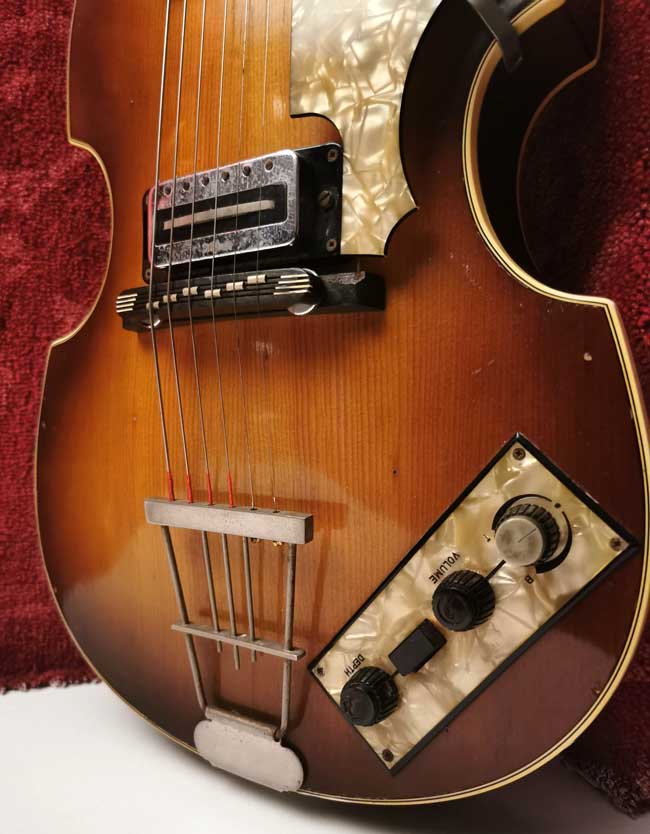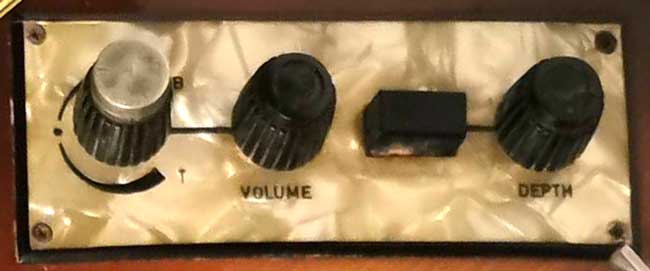 There is no 3-way pickup selector switch on this version of the 459 guitar. The left-hand rotary control pans between the two pickups in order that various degrees of output from each pickup can be dialled in. There is then a volume rotary control, a switch for turning the fuzz on or off, and a rotary for controlling the "depth" of the fuzz. All in all, a very neat control system.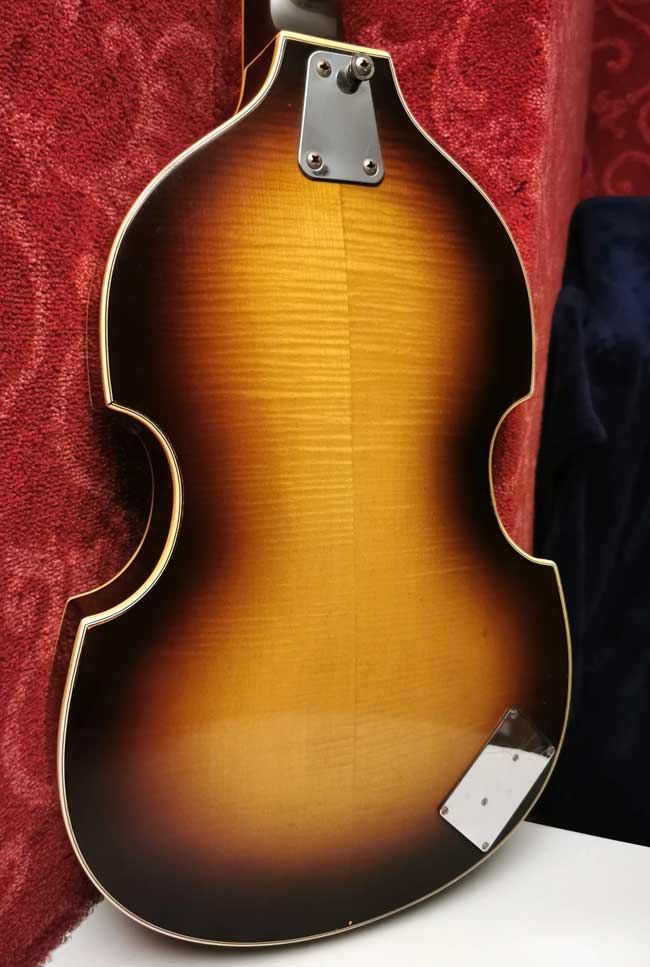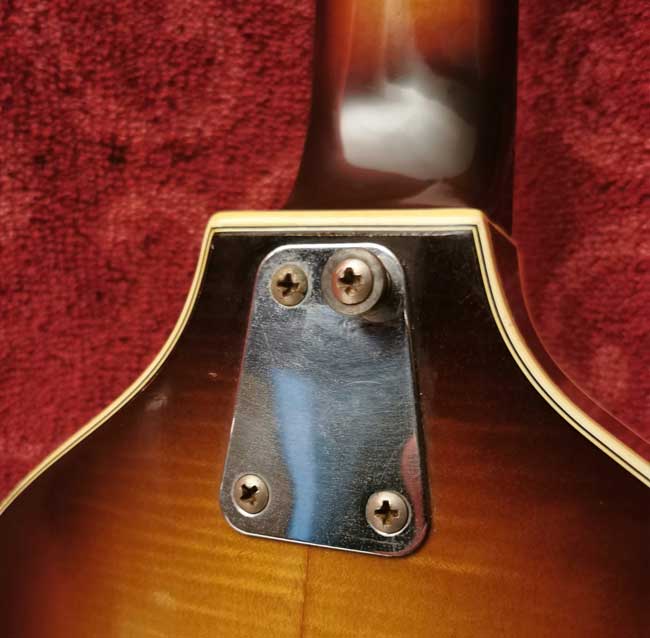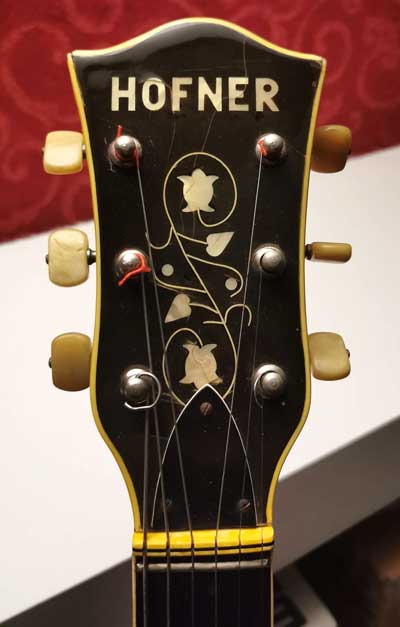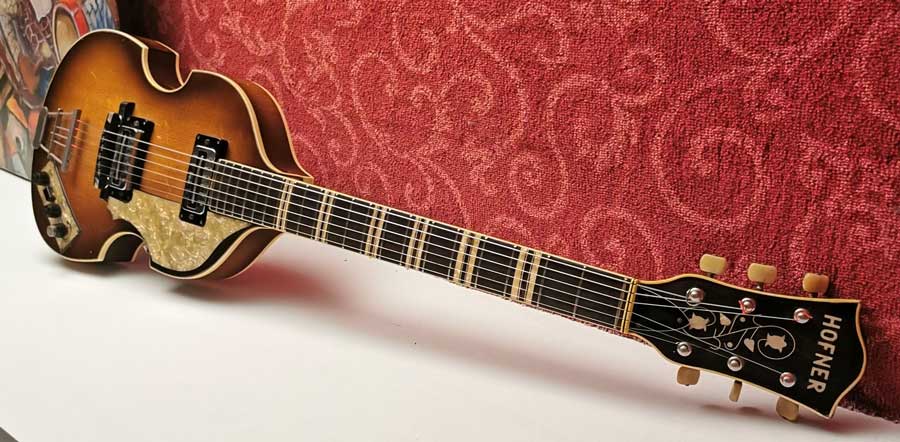 ---
Return to VISITORS' GALLERY - ARCHTOP GUITARS