ELPICO AMPLIFIERS
ELPICO AC-99 P.A. AMPLIFIER
Serial No: 159537
PHOTOS COURTESY OF IAN WOLEDGE, HAMPSHIRE, ENGLAND:
Ian repairs, services, & restores amps and associated equipment. He is based in the Basingstoke/Reading/Newbury area, and can be contacted on 07771-504806 or at irwoledge@outlook.com .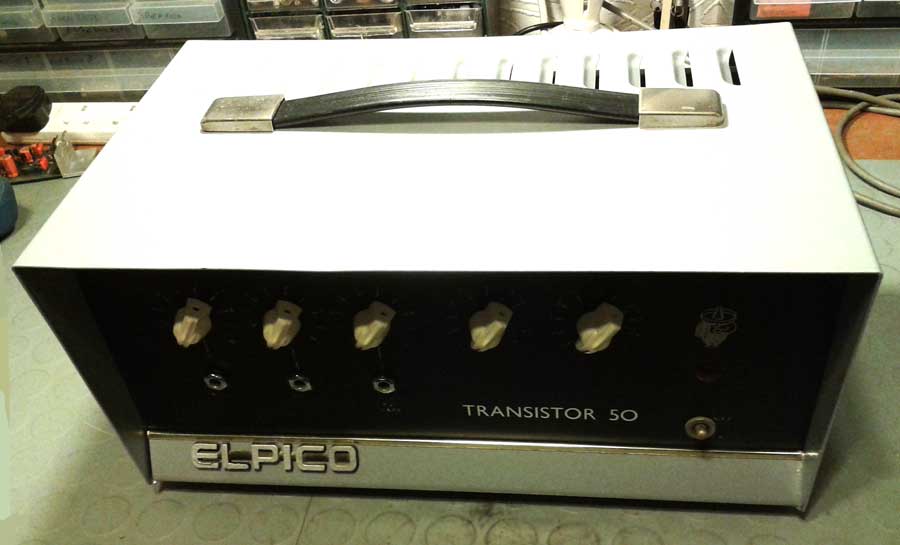 The case is refinished in silver compared with the original Hammerite finish that can be seen on the rear view photo below.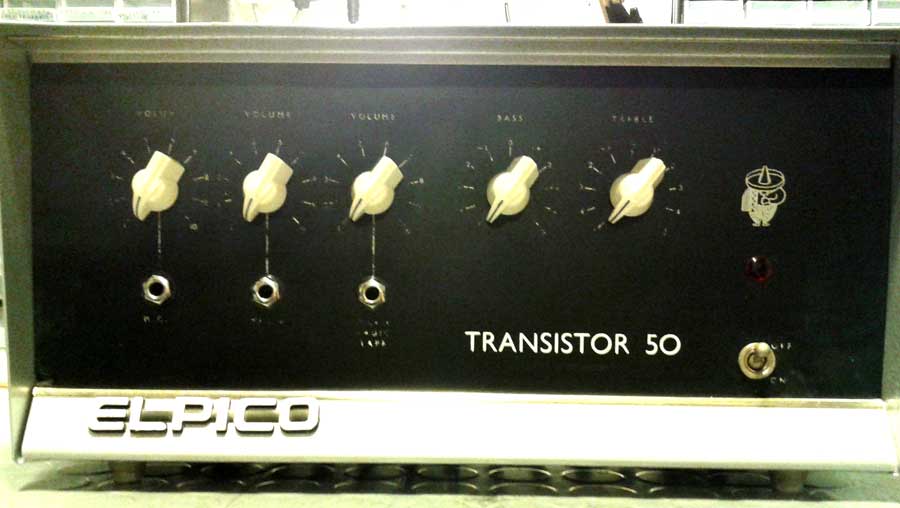 The mains socket has been changed from the original Bulgin type to a modern IEC type. There is a facility to use the amp using 24 volts DC - i.e. two 12 volt car batteries.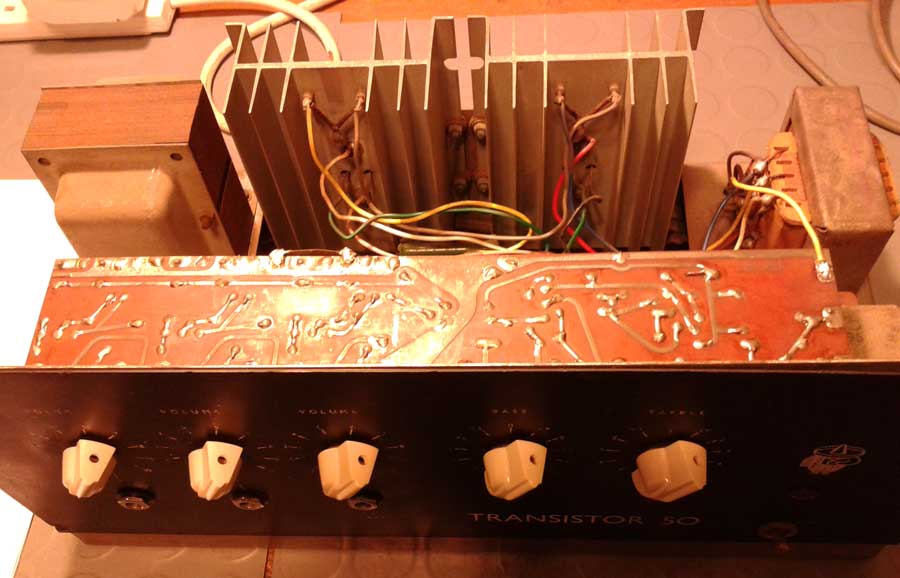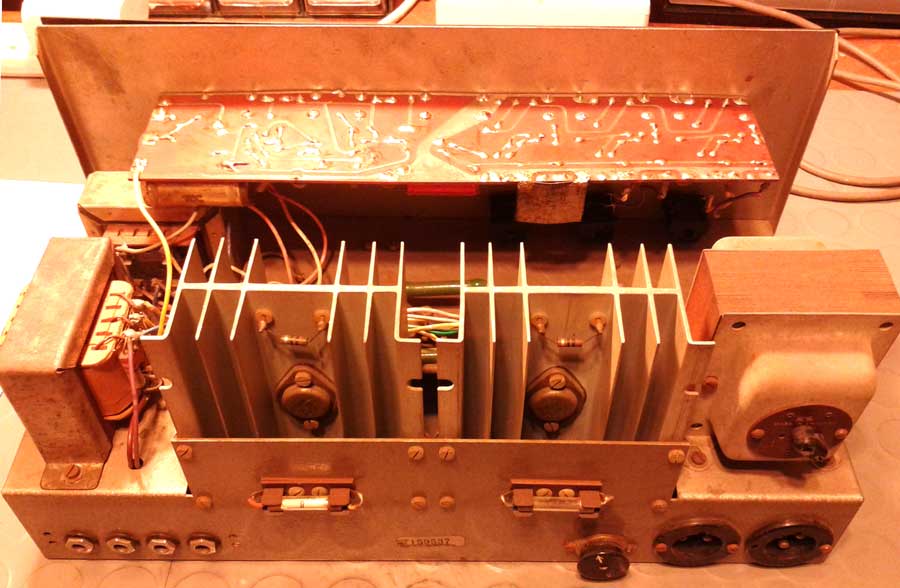 ThisElpico amp is a solid state unit, using Germanium PNP transistors and a Selenium rectifier. The power amp is transformer coupled and there is a choke in the power supply.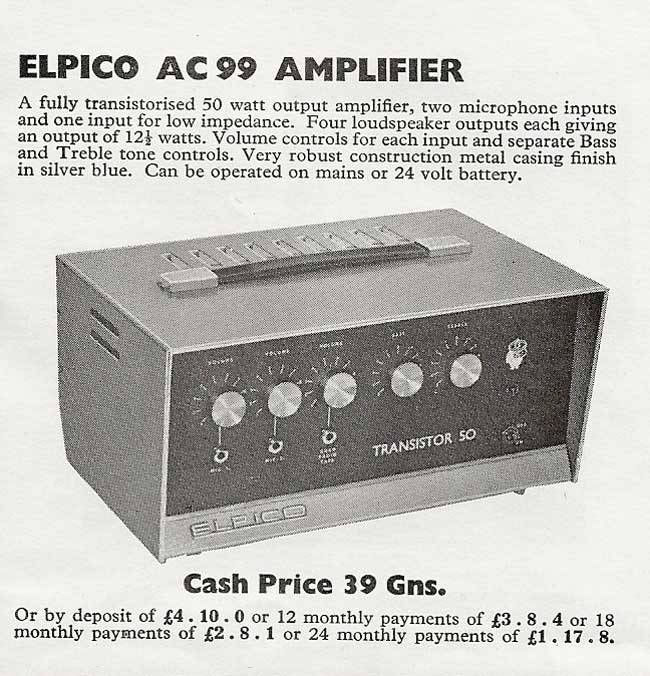 Elpico AC 99 featured in the Bell Musical Instruments catalogue of 1964.
---