FENTON-WEILL AMPLIFIERS
THE FENTON-WEILL PORTA-BASS 15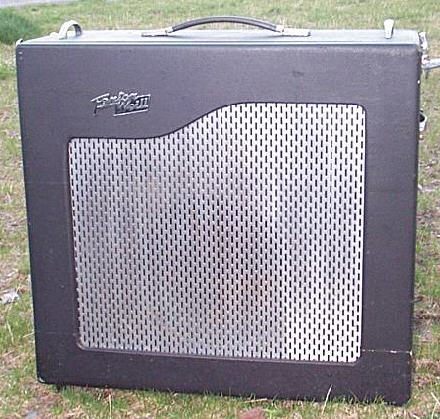 Porta-Bass 15, courtesy of Chris' Guitars, New York.
There seems to have been several versions of the Porta-Bass, with various styles, including the unusual "Art Deco" styling with metal grill-fronts pictured above, and the earlier white "padded" Fenton-Weill fronts. All seem to have the "packaway" amplifier head feature though.
Seemingly 2 channels with volume and tone controls on each and a Goodmans 12" ceramic-magnet speaker to handle 15 watts. We understand however, that a 30watt version of the later Porta-Bass was produced, with a 15" speaker. We have not yet found an example of this larger amp.
Valves: 3 x ECC83; 2 x 6BW6 (EL84/6V6); 1 x EZ81 Rectifier

---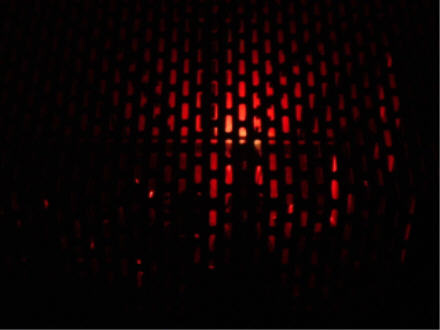 What is this ??!! Click HERE to find out.
---