FENTON-WEILL AMPLIFIERS
THE FENTON-WEILL AUDITORIUM 21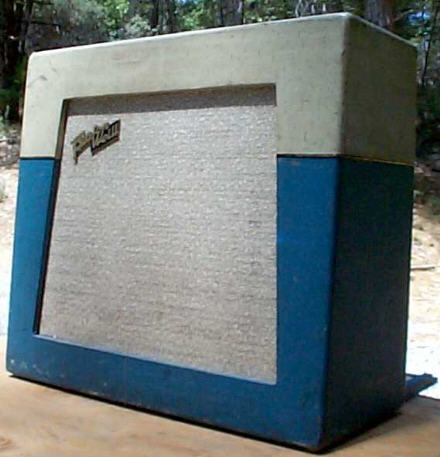 Picture courtesy of Robert Stamps, California, USA
Produced around about 1961, and a very rare old amp indeed. Fitted with a Hammond spring reverberation unit which in the case of the illustrated amp, dates it to 1961. Also equipped with tremolo, and something called a "Ghost" control !
The speakers fitted are also a little unusual - a single 12" Goodmans Audium 60 Bass speaker, paired up with an Elac elliptical speaker !!
It could well be that this model is a prototype or a very limited run, particularly as the circuitry is rather unconventional. Certainly, there are not many about!
---