1960's BIRD 2 x 12" SPEAKER CABINET
COURTESY OF PETER GRANTHAM, NORTHAMPTONSHIRE, ENGLAND: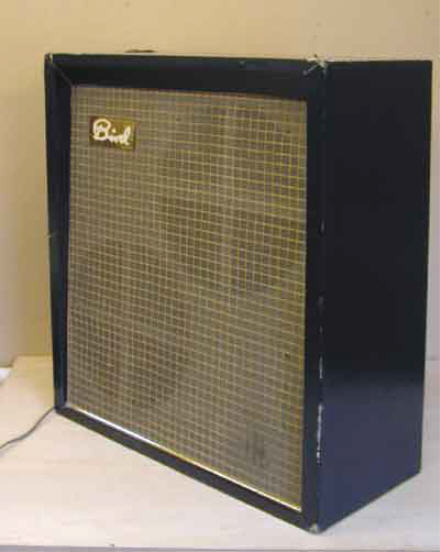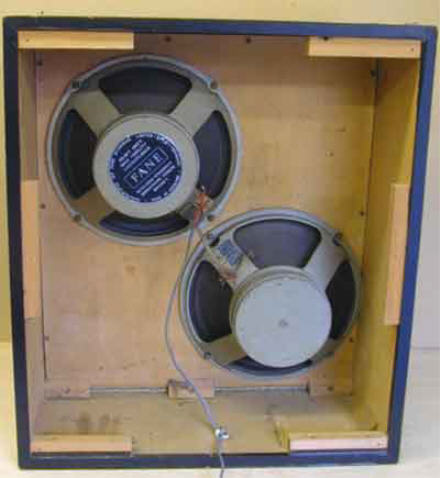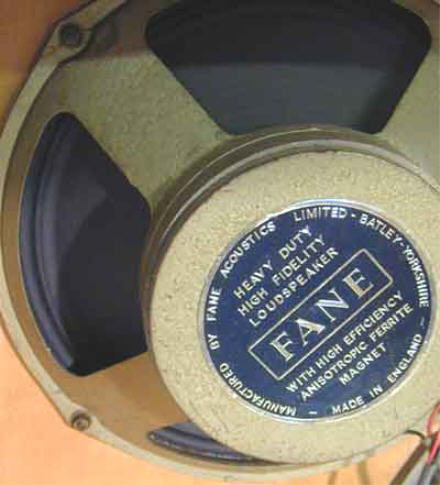 PETER'S COMMENTS:
The cabinet measures 648mm (25 1/2") high x 573mm (22 1/2") wide x 260mm (10 1/4") deep. It contains a very early pair of 12" Fane model 122/17 speakers which are both in excellent working condition. They are rated at 25 watts - 15 ohms and have cast chassis's. I suspect one is a replacement as the paint finish and chassis casting is slightly different on each. One has its Fane magnet label missing but the chassis label is present. The serial numbers are No.36604 and No.25694.
When connected to a valve amplifier, they sound amazing.


---